Contact:
 2023-2025 Membership Vice President
Saundra at wave34145@gmail.com or Jan at jhaarm@emily.net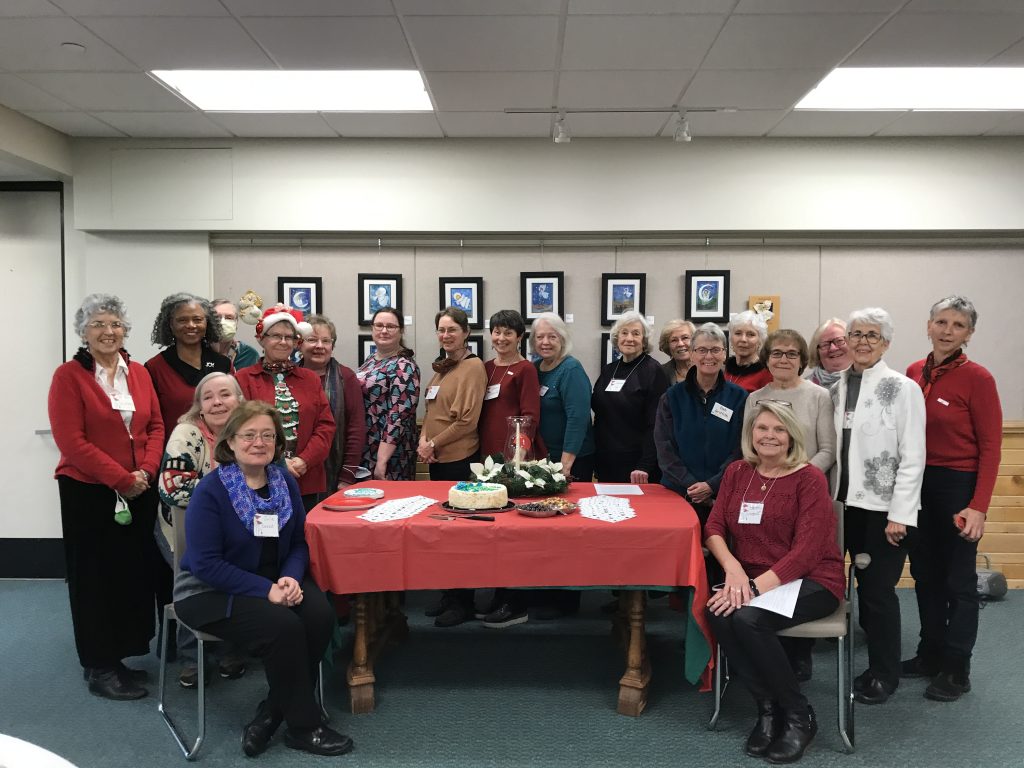 Why Join Brainerd Lakes Branch?
Enjoy friendship, and work with women who also want equity for women and girls.
Enjoy programs and events that include social time and interesting speakers.
Take part in a group that shares potluck dinner at members' homes followed by intellectually satisfying discussion of a book.
Participate in Brain Buster Trivia Challenge to raise scholarship funds for Central Lakes College.
Be a leader in the community.
Our Brainerd Lakes Area Branch has 44 members.  They are from Iron, Longville, Emily, Lake Shore, Lake Hubert, Pequot Lakes, Nisswa, Pillager, Merrifield, Brainerd, Baxter, Fort Ripley and Little Falls.

We also have two Central Lakes College " college relations representatives", one from Onamia and one from Brainerd. 
Who May Join? 
Anyone with an associate (or equivalent) degree from an accredited college or university.
Anyone who supports our mission, but does not hold a degree, is very welcome to join our Branch as a Community Member.
Dues 
Annual dues are $101 –  $72 ( $69 is tax deductible) supports our National affiliation, $9 supports our State affiliation and $20 supports our Brainerd Lakes Area Branch.  Our fiscal year is from July 1to June 30, but you may join at any time.
Brainerd Lakes Area Branch Community Member dues are $20.
If you are a student, there are a number of dues options. Check with our Membership Co-Vice Presidents, Saundra at wave34145@gmail.com or Jan at jhaarm@emily.net
Members of other branches may join Brainerd Lakes Area Branch too as a dual member. If you are a snowbird, you may belong here and at your winter home.
As part of a national organization you support: 
National fellowships for graduate women students – over $4 million annually!
Campus Action Project grants,
The National Conference for College Women Student Leaders (NCCWSL), AAUW College/University  student organizations, and
Support legal actions to overcome gender discrimination.
Receive national AAUW information and research,
Two-minute activist alerts, and AAUW Outlook magazine, as well as
The quarterly Minnesota AAUW Pine e-newsletter.
Membership with AAUW also means you have access to some great discounts and special services exclusively offered to members, such as GEICO, LTC Global, Nationwide Pet Insurance, Office Depot, IE University, Constant Contact.