Books to discuss are recommended during the planning year by members and voted on to establish the year's list.  The books chosen align with the focus areas of the Branch.  The list will include a classic and a book by a Minnesota author, a fiction and non-fiction, and others.  Book discussions are typically held, preceded by a pot luck dinner, in members' homes.
To find out where the book discussion will be held e-mail

2023-2024  Book Selections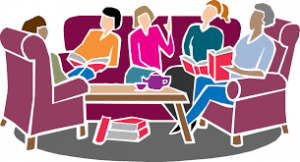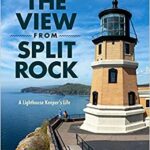 The View from Split Rock: A Lighthouse Keeper's Life  By Lee Razdak
Saturday, February 10, 2024
10:30 am
  Demon Copperhead 
 

by Barbara Kingsolver

Monday, April 8, 2024

5:30 pm
    The Light We Carry – Overcoming in Uncertain Times  by Michelle Obama  
Monday, May 13, 2024
5:30 pm
  The Extraordinary Story of the Founding Mothers of NPR by Lisa Napoli, Susan, Linda, Nina & Cookie
Monday, July 8, 2024
5:30 pm
~~~~~~~~~~~~~~~~~~~~~~~~~~~~~~~~~~~~~~~~~~~~~~~~~~~~~~~~~~~~~~~~~~~~~~~~~~~~~~~~~~~~~~~~~~~~~~~~~~~~~~~~~~~~~~~~~~
2022-23 Book Discussions Held
Poverty by America by Desmond Matthew
To the Lighthouse by Virginia Woolfe
Spirit Car-Jouney to a Dakota Past
by Diane Wilson
Braiding Sweetgrass  by Robin Wall Kimmerer
The Sentence  by Louise Erdrich
Neither Wolf Nor Dog by Kent Nerburn
Main Street by Sinclair Lewis
The Dressmakers of Auschwitz by Lucy Adlin
This Tender Land by William Kent Krueger
The Nickel Boys by Colson Whitehead
 Notorious RGB:  The Life and Times of Ruth Bader Ginsberg by Irvin Carmen and Shana Knizhnik,
So You Want to Talk About Race by Illeoma Oluo
An Indigenous Peoples' History of North America by Roxanne Dunbar-Ortiz.
2021-22 Book Discussions Held
Biography: The Simple Faith of Mr Rogers by Amy Hollingsworth
The Night Watchman by Louise Erdrich
Educated: A Memoir by Tara Westover (Virtual Discussion led by Luann)
Northern Shores, Southern Borders: Revelations of a Bilingual Life by Jan Kurtz
The Moment of Lift by Melinda Gates
"Letter from the Birmingham Jail" by Dr. Martin Luther King, Jr.
2020-21 Book Discussions Held
 Why Does He Do That? by Lundy Bancroft
The Cider House Rules by John Irving
Saving the Ghost by M W Fuller
Clara and Mr. Tiffany by Susan Vreeland
Becoming by Michelle Obama
The Senator Next Door by Amy Klobuchar
Clara and Mr. Tiffany by Susan Vreeland